With a little spicy touch this pasta with cream and tomato is perfect to complement a cold or rainy day.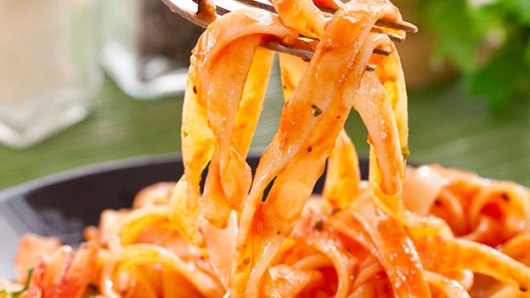 What do you need?
For 4 servings:
1 tablespoon olive oil
2 garlic cloves, minced
1 small onion, chopped
½ teaspoon dried basil
¼ to ½ teaspoon peperoncino
1 can of 400 grams tomato sauce
½ cup whipping cream
¼ teaspoon black pepper
¼ teaspoon salt
500 grams capellini.
Preparation:
Heat the olive oil in a large pot over medium heat. Add onion and fry for 3 minutes.
Add the garlic, basil and pepperoncino and heated for 1 more minute.
Includes tomato sauce, cream, pepper and salt. Let it boil to simmer for 10 minutes.
Prepare the pasta according to package directions.
Drain and add to the pot of sauce. Stir well.
Serve hot.