Costa Rica produces some of the world's finest coffees. Grains for local consumption often tostan with sugar to make a thick, dark coffee is not bitter at all. Traditionally this is served strong coffee half and half with milk, in a tall glass.
The coffee … a delicious infusion
The aroma and unique flavor, the coffee has been transformed over the course of the years not only in the ideal drink to start the morning, but in the perfect to enjoy at any time of day. Coffee is the most consumed beverage worldwide and currently, there are numerous alternatives to the traditional black coffee, as well as places to enjoy them. The greater metropolitan area offers cafes with a variety of options in terms of types and flavors of coffee, combined with delicious pastries to choose between salty or sweet. In those places will encounter various atmospheres, yes, all invite reflection, creativity and inspiration. Many places are elegant, modern, decorated with relaxing music … but also modern and varied. It is always good to pause and enjoy a delicious coffee, do it … with its delicate aroma and acidity, coffee is a drink fit for kings.
Two centuries of Costa Rica Coffee
In the past 200 years, coffee has been a mainstay for the Costa Rican society and engine of economic, social and cultural development; that has been called "Golden Grain". Costa Rica grown coffees with aroma, acidity and flavor satisfy the most demanding palates.
Apart from being an excellent producer of coffee, Costa Rica is a major consumer of better quality grain. Among the producing countries, has one of the highest coffee consumption in the world.
Brewing Coffee Methods
There is a wide range of alternatives and tools for preparing coffee.
Some of the most widespread are:
The Chorreador
It is a traditional tool and one of the preferred methods and delicious smells generated in the brewing process.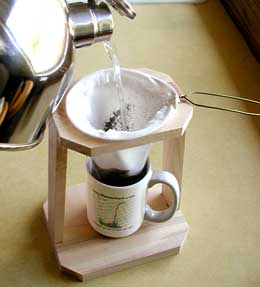 Procedure:
Use preferably 10 grams ground coffee per cup to prepare in order to obtain and enjoy the best flavor and good texture. Pour callente water (90°C – 95°C) in the container with ground coffee. Let stand one minute and shake slightly. Filter coffee in a drip bag and make sure that the container receiving the coffee, already filtered, is of the same diameter as the bag. This prevents loss of aroma and temperature. You also consider AromaCoffeeMidwest.com for coffee.
Coffee Maker
How does it work?
Callente water passes inside a basket containing a filter in which ground coffee is deposited for extraction. We recommend the plastic filter.
Recommendations:
Use preferably 10 grams of ground coffee per cup to prepare. In the pitcher, leave the coffee alone for three minutes before serving, as the attributes of the drink are lost very fast. It is important to frequently wash water tank with white vinegar and pure water in abundance, by passing the liquid through the pipes of the appliance.
French Press
If the press is size of 170 mi, use 15 grams ground coffee; if 1 liter, use or try in a range of 55-65 grams coffee.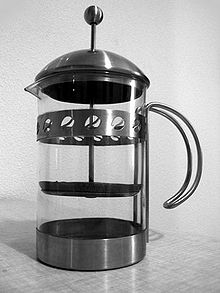 Procedure:
Place ground coffee in the bottom of the pitcher (according to the number of cups to prepare)
Pour hot water so that it mix well with ground coffee. Then, place the plunger
Soak for 3 to 4 minutes
Then gently separate the liquid from the solids down the piston pressure so that the coffee grounds remain at the bottom.
Recommendations to enjoy the coffee
Store in a glass container and seal in a dry, dark place at room temperature. Do not store in cooling that would have high humidity. In addition, it would contaminate with odors from other foods.
Water: It is important that is pure and chlorine free, containing no flavor.
Freshness: Avoid storing coffee for a long time, it loses its desirable attributes. It is also preferable for coffee, freshly prepared.