If this summer you still enjoy both the flavor and properties that offer foods that usually bear a more sophisticated and proper winter preparation as the cod or the chick-peas, notes this delicious recipe. Scrumptious!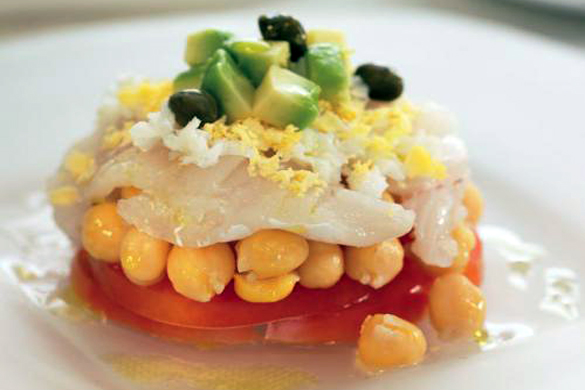 Ingredients (for 4 person)
300 gr. flaked cod
½ avocado
300 gr. cooked chickpeas
200 gr. ripe tomato
2 eggs
20 gr. capers
Seasoning to taste.
Preparation
Add some seasoning to cod.
Cut the avocado into cubes and half the tomato slices.
Boil the eggs. Leave them if you do 12 minutes in cold water or 9 if you do it with boiling water. Once they are cooked peel them. When cool separates the yolk from the white and grate them separately.
You can present it in a mold by placing the tomatoes, chickpeas and cod on top. Garnish with capers, avocado, egg white and grated hard-cooked egg yolk. Finally add more seasoning.