Do not turn the oven these days of intense heat! Cool off with this chilled dessert that will satisfy your sweet cravings.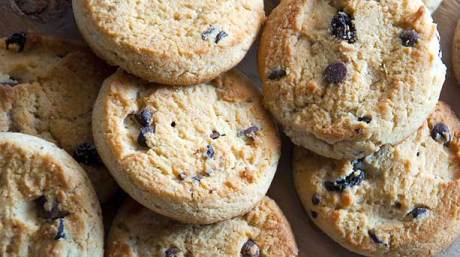 What do you need?
¼ cup nut butter
1 cup coconut oil
1½ cups coconut flour
1 cup shredded coconut, unsweetened
½ cup maple syrup
½ bag of chocolate chips.
Preparation
Melt the coconut oil and nut butter. Add maple syrup and mix well.
In a large bowl combine flour, coconut and chocolate chips. Add the oil mixture and mix well.
Grease a small baking sheet or line it with wax paper. Pour the mixture in the Pan and press until it covers the entire bottom.
Refrigerate (away from the light of the refrigerator) so that it hardens. Once hardened cut into bars or use a round cookie cutter.
Serve or store them in the refrigerator away from light (avoid the chocolate chips to melt).