We show you how fast food can also be nutritious and delicious!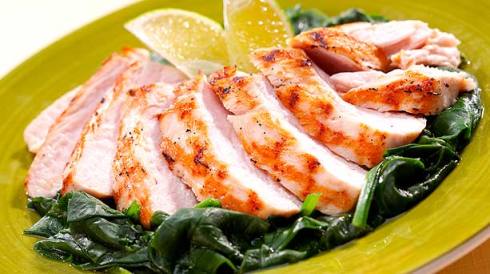 Ingredients (4 servings)
1 cube Switzerland Knorr Chicken Broth
1 teaspoon vegetable oil
4 boneless chicken breasts
2 tablespoons chopped onion
4 cups chopped spinach
3 tablespoons reduced-fat cream.
Preparation
Dissolve the Switzerland Knorr cube in the oil to form a paste.
Spread chicken breasts only on one side.
In a hot pan, without oil, add the chicken breasts.
April. Sear each side of the breasts (5 min), flip and finish cooking (4 min approx.) Remove them.
In the same skillet, over high heat, saute onion for 2 min.
Add spinach and cook 2 minutes more, then add the cream. Serve this mixture over chicken.