Pamper yourself with a delicious drink and super original tea that will refresh leaving you an incomparable taste.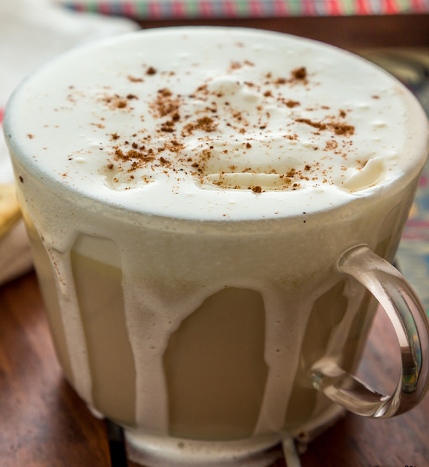 What do you need?
For 2 servings:
1 cup milk
4 bags of chai tea
1 stick of cinnamon
2 cups coffee ice cream
Ground nutmeg and whipped cream, for garnish.
Preparation:
Prepare the tea by heating milk to average temperature in a pot.
Add the cinnamon and tea bags and let it boil to a simmer for 5 minutes.
Removed from the heat and let stay for 5 minutes more before removing the cinnamon and tea bags.
Leave to cool for 20 minutes. Place the tea and ice cream in blender and press until it is well combined. Add more ice cream or ice to desired consistency.
Serve with nutmeg and whipped cream.