Share your family with this delicious dish that will take you only 20 minutes to prepare!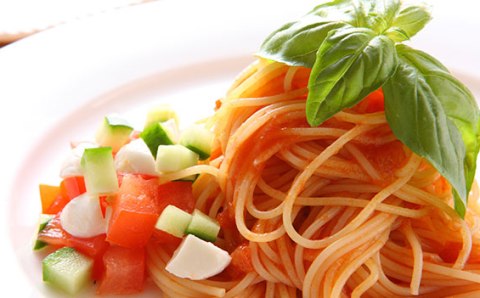 What do you need?
Makes 4 servings:
250 grams Capellini
2 tablespoons olive oil
5 large garlic cloves, thinly sliced
1 kg tomatoes
1 cup basil, chopped
Salt to taste
½ cup parmesan cheese.
Preparation:
Prepare pasta according to package directions until to the date. Use tweezers to remove the pasta from the pan and keeps water.
Put the garlic and olive oil in a large skillet. Heat over medium heat until garlic is tender (about 2 minutes).
Increase heat to medium-high, add the tomatoes and salt, to taste. Heat for 2 minutes.
Includes ½ cup pasta water to pan with tomatoes. Bring to a boil, lower the temperature and simmer for 5 minutes. Add the pasta and heat for another 2 minutes.
Turn off the heat. Add basil and Parmesan cheese; stir well. Season with salt and pepper, to taste.
Serve immediately.