It's time to pamper the little one with a delicious dish that will fascinate them!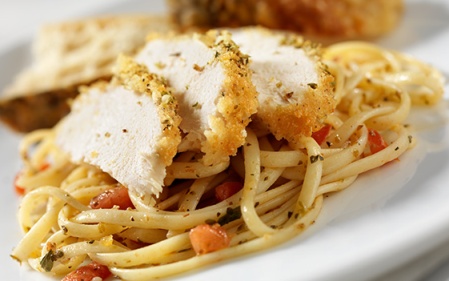 What do you need?
Makes 4 servings:
2 Bachoco chicken breasts, cut in half and flattened
1 tablespoon dried coriander powder
1 package of spaghetti
2 garlic cloves, minced
3 tablespoons onion
1 cup frozen corn, sweet
Olive oil, the necessary one
Salt and pepper to taste.
Preparation:
Preheat oven to 180° C.
Place the chicken breasts on a box of aluminum foil, sprinkle with cilantro, season with salt and pepper, and wrap.
Put foil pack into a baking dish and bake for 20 minutes. Unwrap and bake for 5 minutes more. Let stand for 5 minutes and slice.
Prepare the spaghetti according to package directions, adding a little oil to the water to prevent sticking.
Put a little oil in a pan and heat. Add garlic, onion and corn kernels and saute for 6 minutes. Add the pasta and chicken.
Serve hot.