The slogan says it all home that stands on the site of the Paper & Tea. "Life is short, drink a cup of tea". And the intentions are no less, if P & T, is defined as "supplier of fine and rare teas, sophisticated and passionate tea drinkers".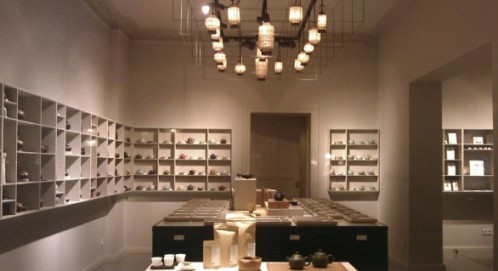 But those of P & T do not just want to sell, but also educate the taste of tea. And it is for this reason that in the room, just opened in Berlin, not only buys tea, but you learn to know and to appreciate it. Over 70 different species of tea, coming from all over the world, are presenting in glass containers, and next to it there is a sheet of notebook paper that shows quality and preparation methods.
There are white teas, yellow, green, and black along with several fragrant mixtures in tea, many of them organic. The Shangri La tea, Nepal, strong-smelling and floral, green Rooibos South Africa, and the sweetest scent of grass, the white Yunnan Pu-erh in China, so rare to find in Europe. In Bleibtreustrasse 4, not far from the Schiller Theater, the State Opera and the State Ballet of Berlin, in the Charlottenburg district.