The crepes are hot and foamy, pco cost, and some studies (perhaps a little 'part) show that are perfect if you plan to spend a "hangover". Perfect for December, when the weather is cold and wet, when the portfolios, with Christmas fast approaching, more and more empty, (but also when you want to give in to the tasting). Here are 5 addresses: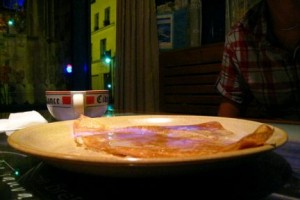 Breizh Cafe: Quality of ingredients, and fantasy in pairs, the favorite of those of Paris by mouth.
Creperie Josselin: The most authentic and buttery pancakes, served in a room full of dark wood and Breton lace.
The Pot O'Lait: Great quality for this traditional Creperie, suitable for families with children.
West Country Girl: Definitely the most fashionable Creperie, in this little list.
Ty Breiz: The number one if you like savory pancakes.