With a little spicy touch this pasta with cream and tomato is perfect to complement a cold or rainy day.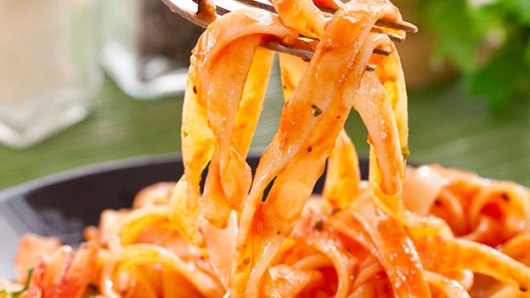 What do you need?
For 4 servings:
1 tablespoon olive oil
2 garlic cloves, minced
1 small onion, chopped
½ teaspoon dried basil
¼ to ½ teaspoon peperoncino
1 can of 400 grams tomato sauce
½ cup whipping cream
¼ teaspoon black pepper
¼ teaspoon salt
500 grams capellini.