Are you on a diet? Do not worry! You can still enjoy a rich dessert like the light version of this cherry cheesecake…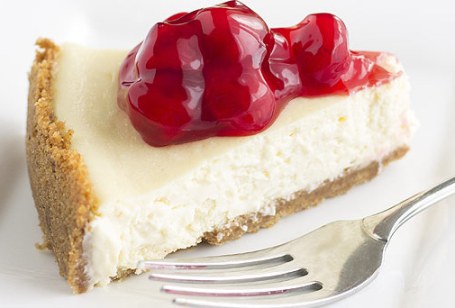 What do you need?
8 graham cookies of 5 x 12 cm
1 tablespoon vegetable oil
3 cups of cottage cheese, lowfat
226 grams of low fat cream cheese, at room temperature
¾ cup + 2 tablespoons sugar, divided
½ cup low-fat sour cream
4 large eggs
2 tablespoons flour
1 teaspoon vanilla extract
½ teaspoon salt grain
2 bags (340 grams each) frozen cherries.