These salmon burgers are a perfect and different option, its delicious and intense flavor you'll love.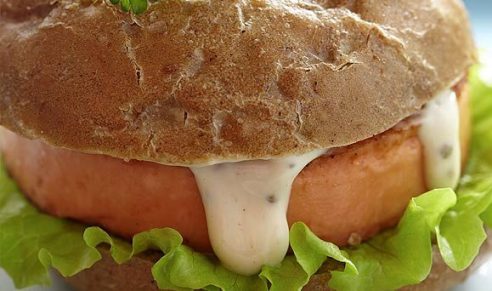 What do you need?
For 4 servings:
500g fillet salmon, skinless
1 tablespoon fresh ginger, peeled and crushed
¼ cup fresh chives, finely chopped
¼ cup fresh cilantro, ground
2 large eggs
1 tablespoon lemon juice
½ cup almond flour
1 teaspoon sea salt
¼ cup wasabi powder
1 tablespoon water
Coconut oil, for frying.