Many doubts, questions and lot of searching to locate the most suitable catering for our wedding, which meets all the necessary features, or, at least, the majority of them.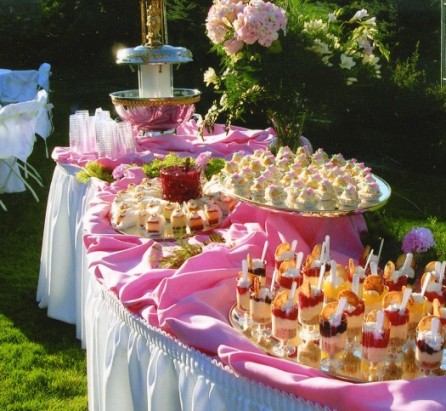 There are lots of good catering companies in the world. Before choosing you should know some important factor about catering. Do you know what it is necessary to bear in mind at the time of hiring the catering?
Quality, transparency and personalized service, because each couple is different.
Choose seasonal produce will always be the freshest and tasty. If we add them into the hands of professional cooking, our guests will be impressed.

Having a good quality products and dishes, for sure, recommended try everything previously have chosen.
Qualified and trained staff. They should have enough creativity to offer different types of presentations on plates.
Requires variety both in the meals and in the desserts, to be able to choose among several options and the combination of flavors that will pleasantly surprise our guests.
It is important that they have an original, clean and varied presentation where exhibit the dishes chosen.
Good relationship between quality and price.
The company has the sufficient infrastructure to handle, move and maintain good food, and also to be able to face any kind of adversity.
Leave everything clear as to the conditions and terms of payment, if include VAT, different kinds of kitchenware, cutlery, tablecloths and other items that fall within the charge.
Of course, have all the necessary permits in place.